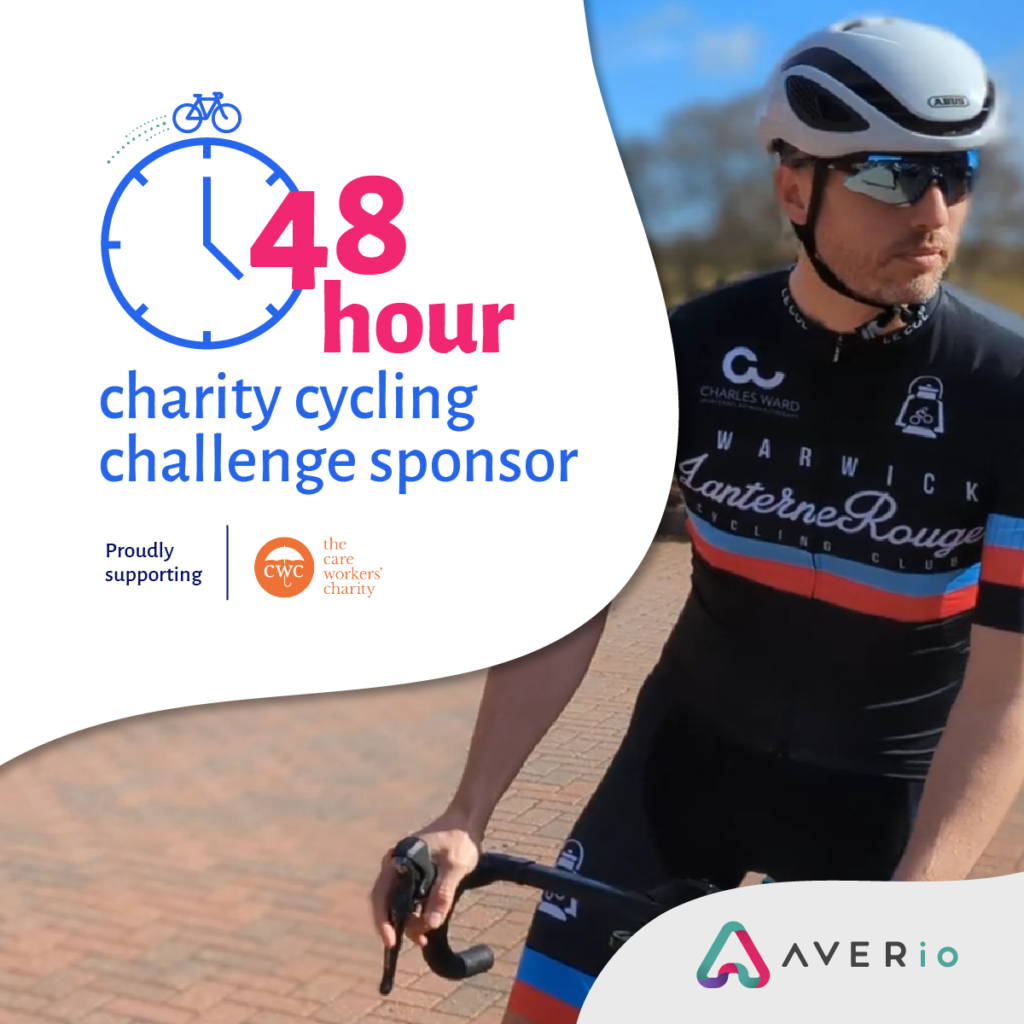 Epic 48-hour charity cycling challenge
David Lynes, CEO & Founder of Unique IQ, will this week attempt the gruelling challenge with the aim of raising £10,000 for The Care Workers' Charity. The Care Workers' Charity has recently issued an urgent appeal for help, asking supporters to 'step up' and raise £100,000 before the end of May.
The home care software firm chief will be cycling solo and unsupported for 48 hours non-stop, covering as much distance as possible over the two days starting at 6pm on Friday, 19th May.
To help him reach his £10,000 target, David has called on his business community to sponsor him. David has already secured his first ''gold' sponsor – AVERio, fall detection and monitoring software that observes the health and wellbeing of vulnerable people, non-intrusively 24/7.
Phil Neilson, CEO at AVERio said:
"Having been captivated by David achieving the win last year, we couldn't help but offer our support for his mammoth attempt this year. It's a gruelling challenge that will no doubt test David to the limit both mentally and physically, but the AVERio team knows how determined he is and we're sure he'll absolutely smash it."
Backed by over 30 years' experience in adult health and social care, AVERio was founded to support innovation to the sector and ultimately improve safety and quality of life for those in receipt of care.
AVERio's non-intrusive sensors are designed to help people live independently in the place of their choosing for as long as possible, providing their care circle with the reassurance that they are safely going about their day.
David took on the same challenge last year and cycled an incredible 747km starting in the Scottish Highlands and finishing at Salisbury Cathedral while raising £2,000 for The Care Worker's Charity – but this year he is hoping to beat both his distance and fundraising totals.
David said: "I'm excited to embark on my next crazy cycling challenge. I'm known for being competitive, so I'm definitely out to win the challenge again and make a substantial contribution to The Care Workers' Charity. We smashed our £2,000 target last year, and now we're looking to get support from far and wide to support this fantastic charity."
He added: "I'm hugely grateful to AVERio for supporting me as a gold sponsor. AVERio provides peace of mind to care professionals whilst also helping to promote a safer and more independent life for those we care for. Its smart sensors and easy to use app can notify you when something unexpected happens, when the person's activity changes from their normal routine or if a fall occurs – all within 60 seconds."
The whole team at AVERio wishes David the very best of luck for Friday and the 48 hours that follow!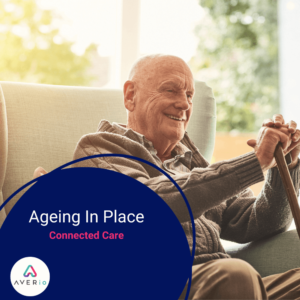 In the UK, the idea of "ageing in place," or enabling people to live freely in their own homes as they age, is becoming more and more popular. The implementation of Connected Care home technologies is essential to bringing this
Read More »