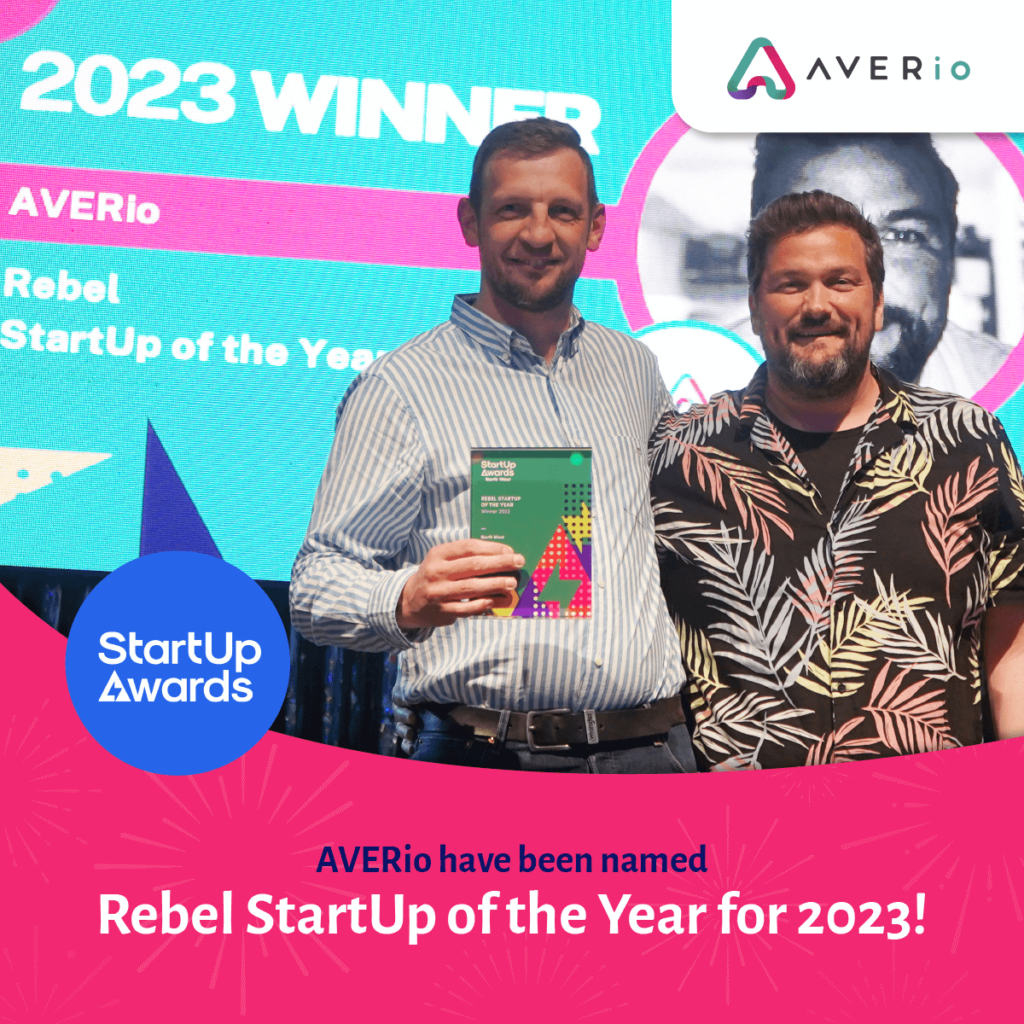 We are thrilled to announce our recent win at this year's StartUp Awards North West!
AVERio has been named Rebel StartUp of the Year for 2023, thanks to our work in moving the care industry forward by introducing new technology to benefit care home staff and those receiving care.
The Rebel StartUp award recognises the best new and innovative businesses that defy the norms, using their innovation and confidence to disrupt their industry and create their own identity.
AVERio co-founders Phil Neilson and Matthew Bailey were presented the award by radio and TV personality Polly James at a glitzy ceremony in Liverpool on 25th May.
Phil and Matthew said: "We are truly honoured to be recognised as the Rebel StartUp of the Year. We launched AVERio with the goal of using technology to improve the lives of those receiving care and the professionals who care for them.
"Our fall detection and monitoring software observes the health and wellbeing of vulnerable people, non-intrusively 24/7. We believe it's truly the next step in improving adult health and social care, so it's great to know that our efforts are being recognised with this award."
They added: "Winning this award reinforces our commitment to push boundaries, innovate, and continuously raise the bar to create a safer and more secure environment in the care sector."
Backed by over 30 years' experience in adult health and social care, AVERio was founded to support innovation to the sector and ultimately improve safety and quality of life for those in receipt of care. 
AVERio's non-intrusive sensors are designed to help people live independently in the place of their choosing for as long as possible, providing their care circle with the reassurance that they are safely going about their day.
The StartUp Awards recognises the achievements of amazing individuals around the UK who have had a great idea, spotted an opportunity and taken risks to launch a new product or service.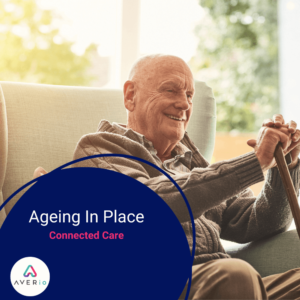 In the UK, the idea of "ageing in place," or enabling people to live freely in their own homes as they age, is becoming more and more popular. The implementation of Connected Care home technologies is essential to bringing this
Read More »
Fall detection | Activity monitoring | Realtime alerts
AVERio offers non-intrusive sensors around a resident's environment, providing safety without compromising on privacy. AVERio can raise fall detection alerts automatically in under 60 seconds. Your residents do not need to touch a mat, or press a button on a wearable, AVERio offers automatic monitoring.
AVERio uses discreet sensors to enable independence & provide peace of mind