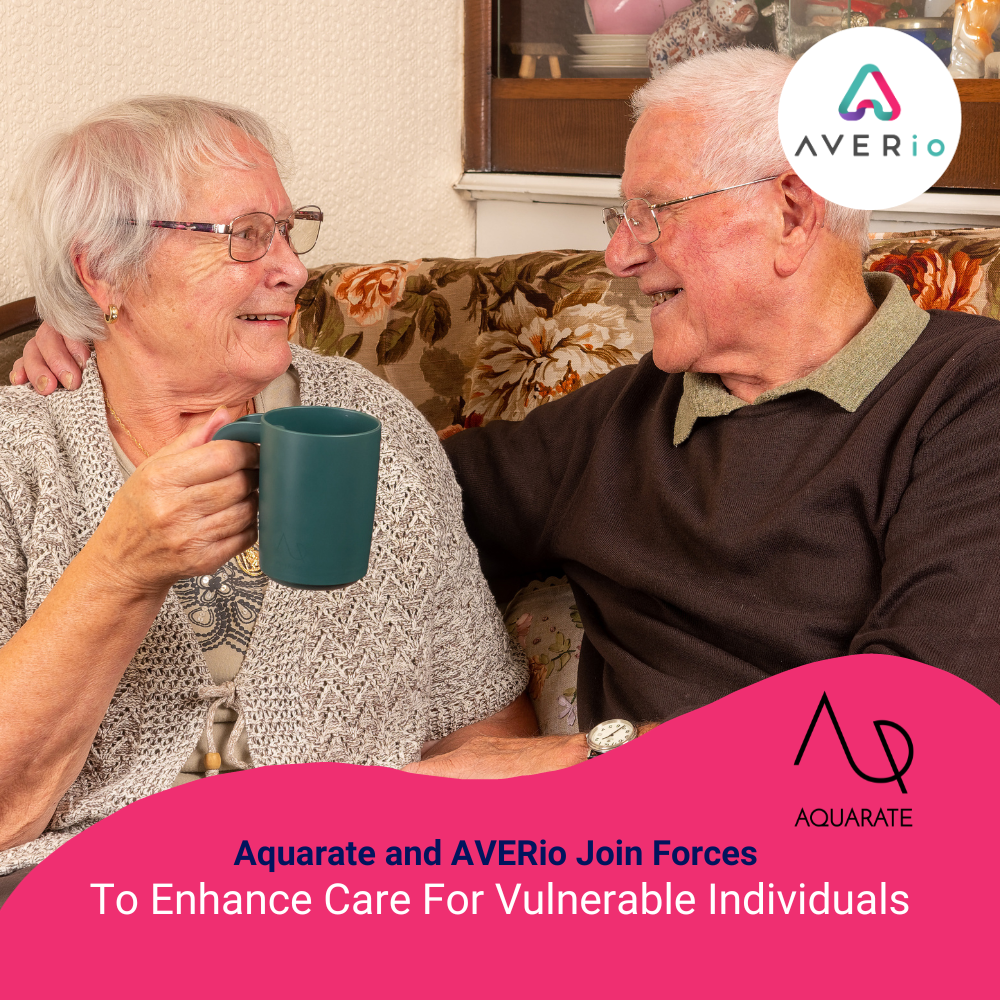 Aquarate, the healthtech company that's reinventing hydration with its groundbreaking smart cup, has joined forces with AVERio, a leading provider of fall detection and monitoring software, to announce an exciting new partnership. This collaboration aims to drive positive change in the care industry by leveraging cutting-edge technology to enhance the health and wellbeing of elderly individuals.


Effortless and Automatic Hydration Tracking
Aquarate's Hydracare smart cup effortlessly and automatically tracks every sip taken by users down to the last milliliter. With a mission to improve hydration in care settings and help combat the staggering 40,000 hydration-related deaths each year, Aquarate's Hydracare smart cup empowers care providers to closely monitor and manage fluid intake, ensuring optimal hydration and reduced risks for those under their care.


Aquarate & AVERio Partnership
"Aquarate is dedicated to reimagining how we address hydration, bringing a new level of precision and ease to fluid monitoring," said Rebecca Taylor, CEO & Founder of Aquarate. "By partnering with AVERio, we are extending our commitment to enhancing the lives of vulnerable individuals and supporting the care industry."
AVERio's pioneering fall detection and monitoring software is at the forefront of providing safety and security for vulnerable populations. With their non-intrusive, 24/7 monitoring solutions, AVERio aims to ensure the wellbeing of individuals and offer peace of mind to caregivers and families alike.


Hydration Tracking and Fall Detection Working Seemlessly Together
"Joining forces with Aquarate is a natural progression in our quest to improve the health and safety of vulnerable individuals," said Phil Neilson, CEO of AVERio. "The integration of Aquarate with our advanced fall detection software creates a powerful combination, empowering caregivers with real-time data to deliver the best possible care."
A Shared Passion for Improving Lives
The partnership between Aquarate and AVERio is fueled by a shared passion for improving the lives of elderly individuals, addressing dehydration concerns, and reducing fall-related risks. By collaborating on this innovative venture, both companies are advancing their respective missions to positively impact the lives of those who need care and support the most.
Through the Aquarate and AVERio partnership, care staff can access real-time fluid intake data recorded by the Hydracare smart cup within AVERio's platform. This streamlined approach allows caregivers to accurately monitor hydration levels and ensure individuals receive the best care possible.
To learn more about this transformative partnership and the state-of-the-art solutions offered by Aquarate and AVERio, please visit their websites at aquarate.com and averio.co.uk.


About Aquarate:
Aquarate is a pioneering company dedicated to improving hydration in care, through its innovative smart cup, Hydracare. By automatically tracking fluid intake, Aquarate aims to enhance the health and wellbeing of individuals, with a particular focus on vulnerable and elderly populations.
About AVERio:
AVERio is a leading provider of innovative fall detection and monitoring software, committed to improving the safety and wellbeing of vulnerable individuals. Their non-intrusive, 24/7 solutions aim to elevate the quality of care for those in need.
For media inquiries and further information, please contact:
William Dolby
Head of Marketing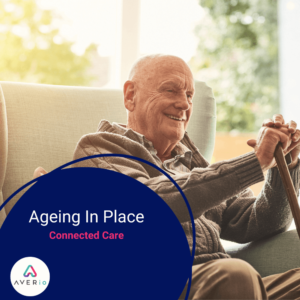 In the UK, the idea of "ageing in place," or enabling people to live freely in their own homes as they age, is becoming more and more popular. The implementation of Connected Care home technologies is essential to bringing this
Read More »